Telephone ~ 07534259800 - Monday - Friday - 10:00am - 5:30pm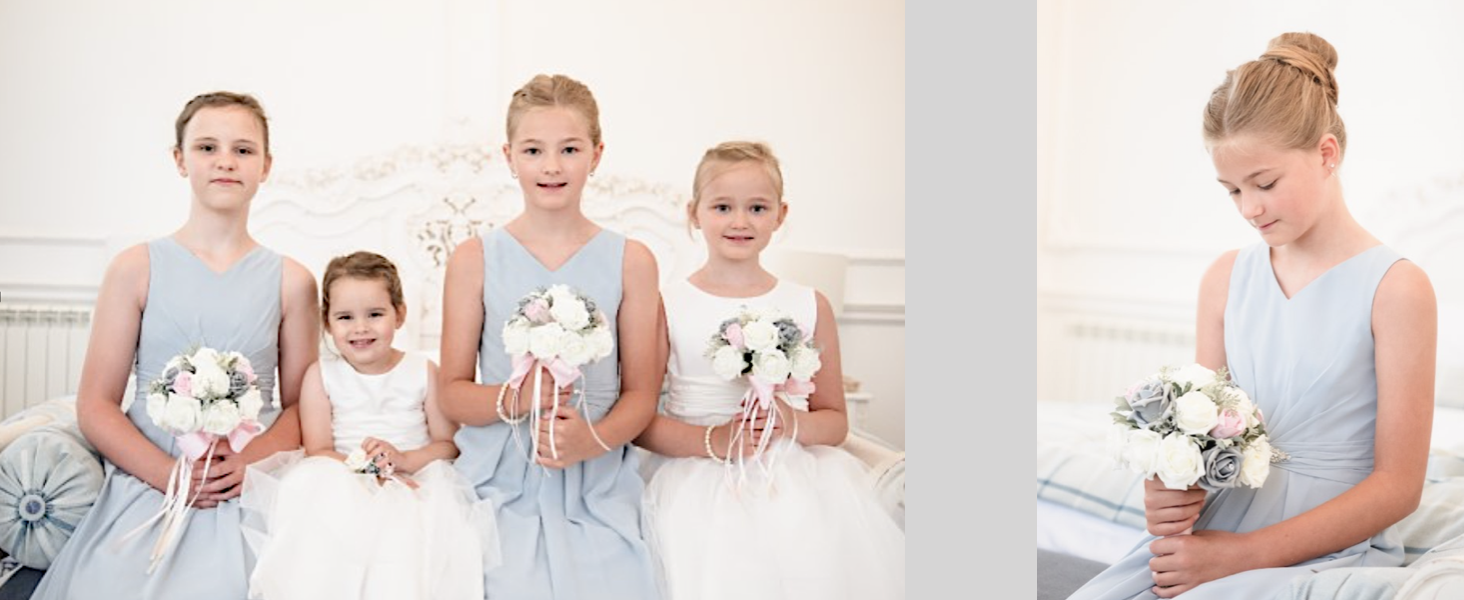 Most of our bridesmaid bouquets can be made to your own colour choice and any of the styles can also be made into a larger size for the bride if required
Real Touch Tulip Bridesmaid Bouquet
Real touch pale ivorytulips with rhinestone diamante to centres, foliage and beargrass loops - stems wrapped in satin ribbon with diamante pin detail
STYLE NO. BMB372 - £29.99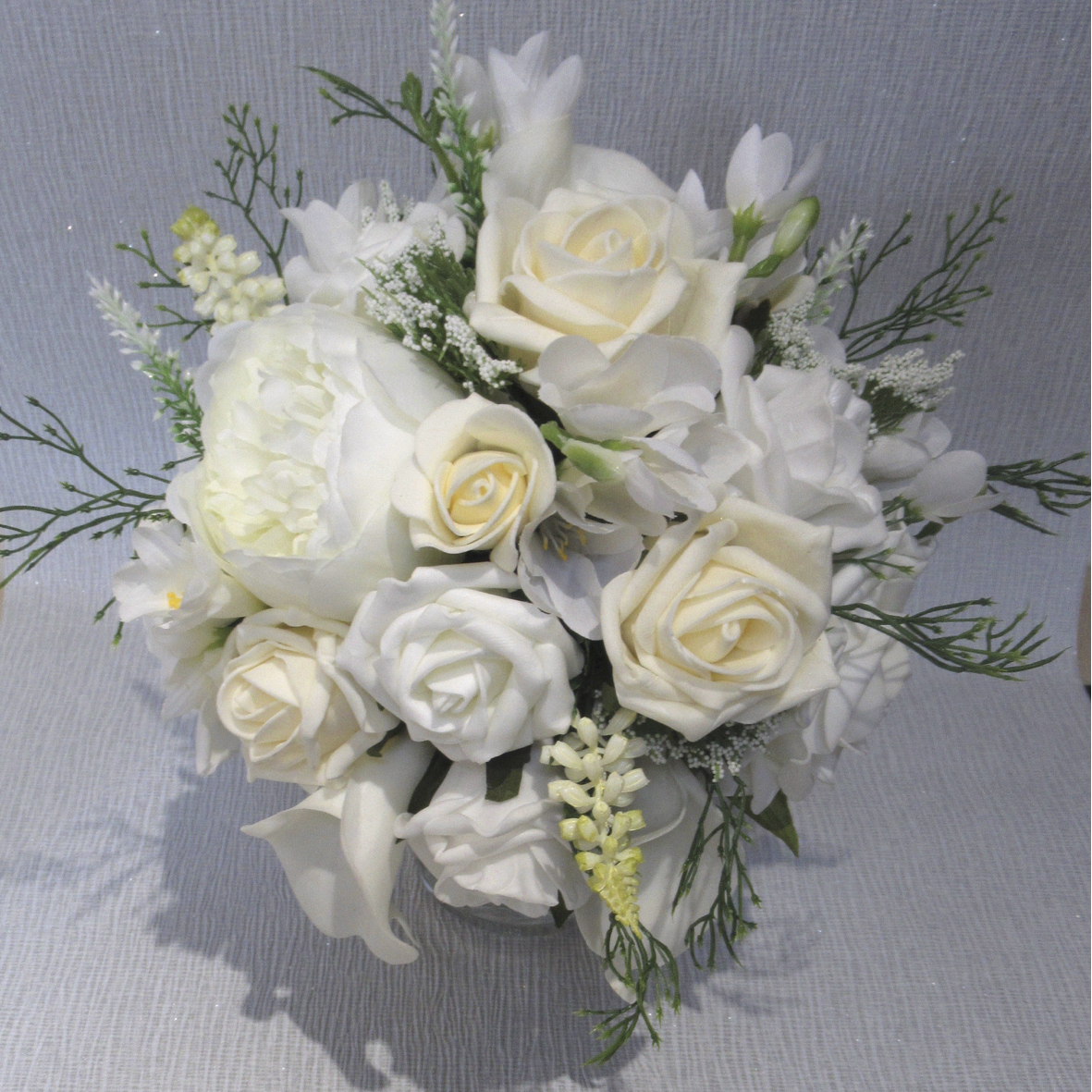 Ivory & Cream Peony & Rose Bridesmaid Bouquet
Extremely lifelike bouquet with spraying fern foliage, grape hyacinth, Freesia, real touch Calla Lilies and astilbe - handle/stems wrapped in ivory ribbon or many other choices
STYLE NO. BMB237 - £34.99
Approximate Size - 24cm diameter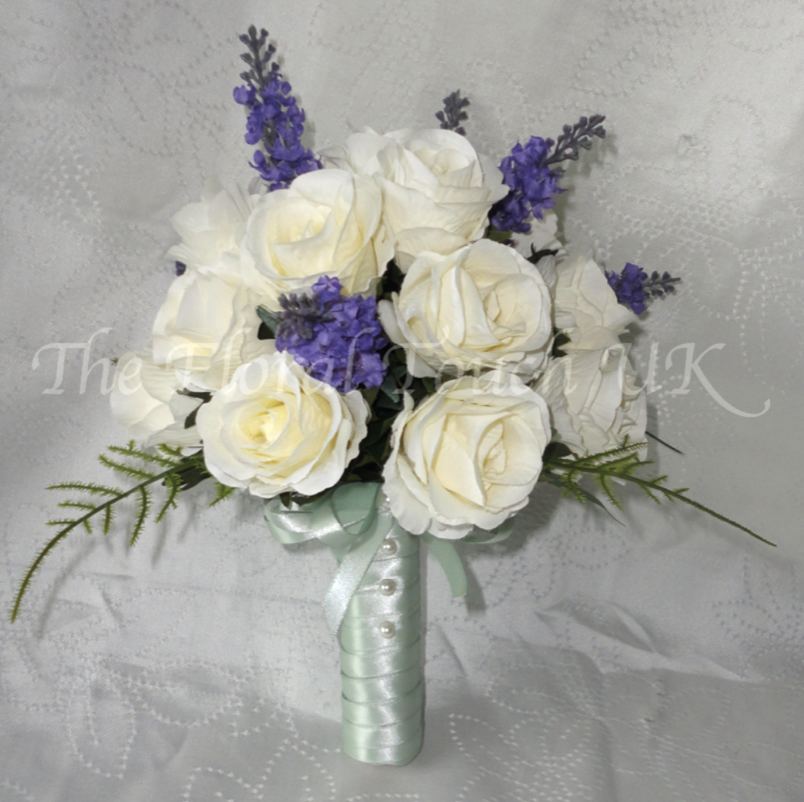 Ivory Roses with Lavender Sprays
Ivory silk roses with lavender sprays and fern foliage - handle wrapped in sage green ribbon or wide choice of colours available
Dusky Pink & Mint Bridesmaid Bouquet
Dusky pink peonies with ivory & mint roses with flocked meadow fern and fern sprays, flocked lambs ear leaves and pearls
STYLE NO. BMB07 - £29.99
Stargazer Tiger Lilies with ivory roses and calla lilies
Silk tiger lilies with real touch calla lilies and lifelike polyfoam roses
STYLE NO. BMB103 - £31.50

Ivory & Purple Rose & Peony Bridesmaid Posy
Lovely lifelike roses in cadbury purple and ivory silk peonies - stems wrapped in purple satin ribbon or choice of colour.
STYLE NO. BMB455 - £29.99
Approximate Diameter - 20cm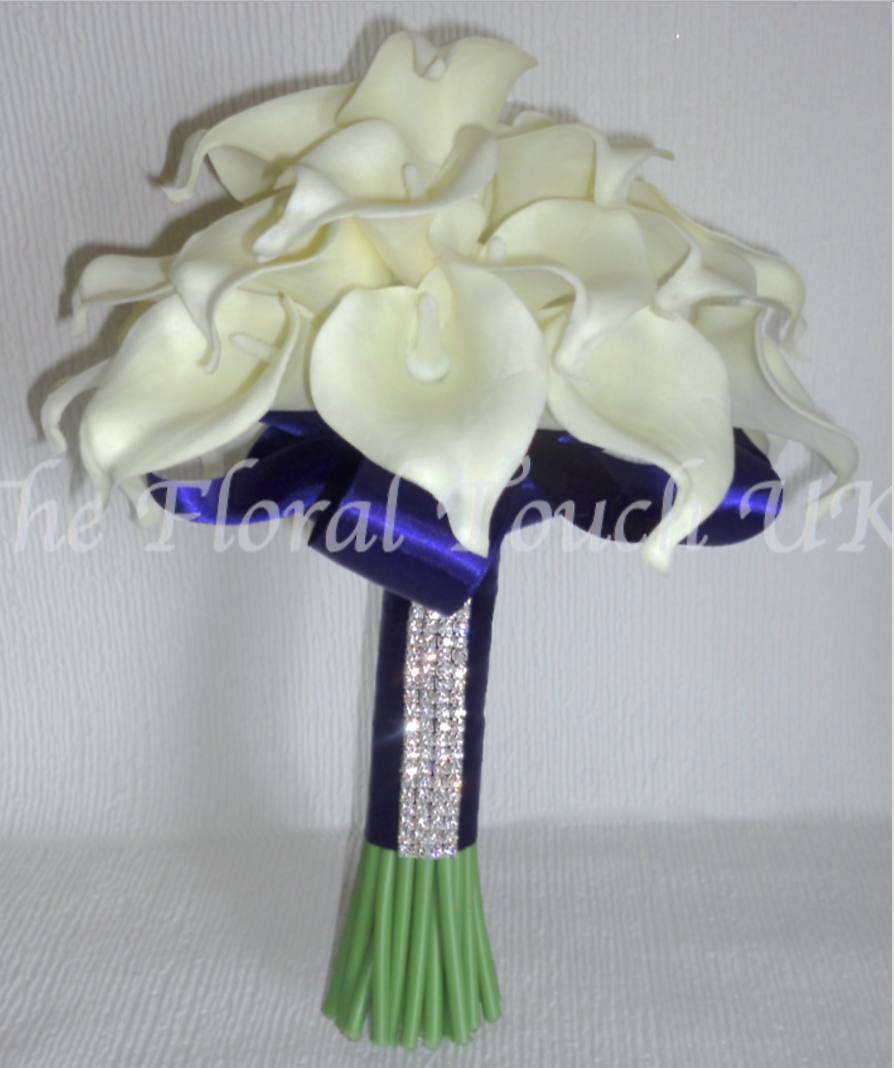 Purple and Ivory Real Touch Calla Lily Bridesmaid Bouquet
Stunning bouquet for your bridesmaids - real touch ivory calla lilies with diamantes to centres - choice of ribbon colour or hessian with beautiful crystal diamante detail
STYLE NO. BMB481 - £35.00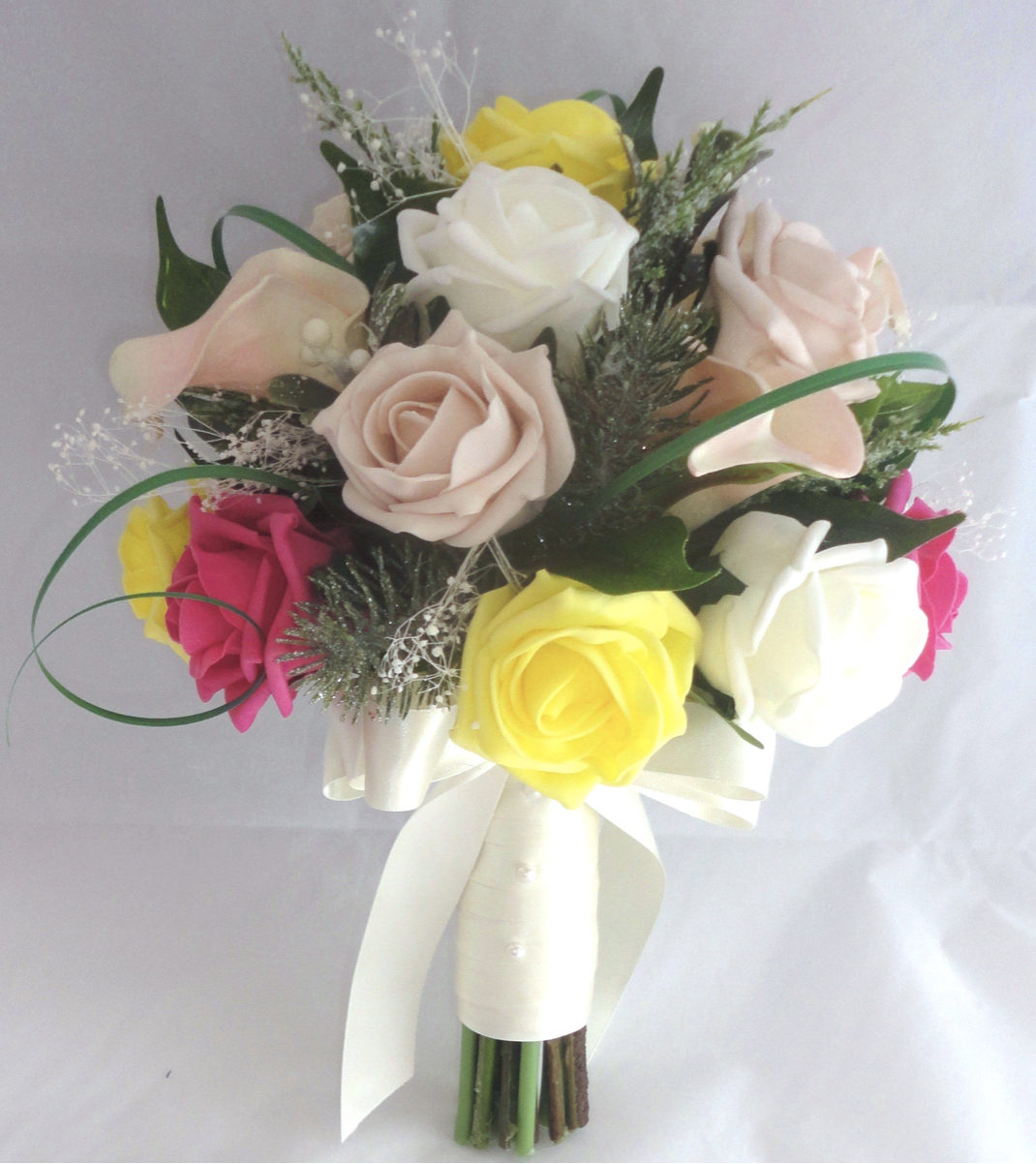 Fuchsia, Yellow & Blush Bridesmaid Bouquet
Lifelike rose with glitter foliage and curled beargrass sprays with dried gypsophila
STYLE NO. BMB112 - £32.99
Approximate Diameter - 22cm

Burgundy & Ivory Bridesmaid Bouquet
Burgundy silk roses with acrylic diamante to centres and ivory polyfoam roses with burgundy pearled wire detail - Stems/Handle rapped in ivory satin ribbon with bow.
STYLE NO. BMB449 - £29.99
Approximate Diameter - 20cm