Telephone ~ 07534259800 - Monday - Friday - 10:00am - 5:30pm

BESPOKE WEDDING FLOWERS CREATED ESPECIALLY FOR YOU
Bespoke wedding flowers designed individually, just for you. Regardless of season, we have fake wedding bouquets and floral arrangements in all flower types, in a large range of colours.
We specialise in custom-made, silk wedding flowers and we can create an individual bouquet to suit you and design your flowers to your own specifications. We are very happy to create your bouquet from any picture including Google Images, magazines, fresh flower pictures or even sections taken from a few different bouquets, the finished result, a wedding bouquet made for you personally.
If you see something you like somewhere else then we will be happy to recreate it for you providing the flowers are available in silk/artificial, If you would like as close a possible match to your bridesmaid dresses/colour scheme please supply a fabric sample and we will do our best
If you cannot find a photograph of your ideal bouquet, you can describe your ideas and flower choices to us and we will work together to create a unique bridal bouquet made especially for you.
Something special & unique to treasure & keep forever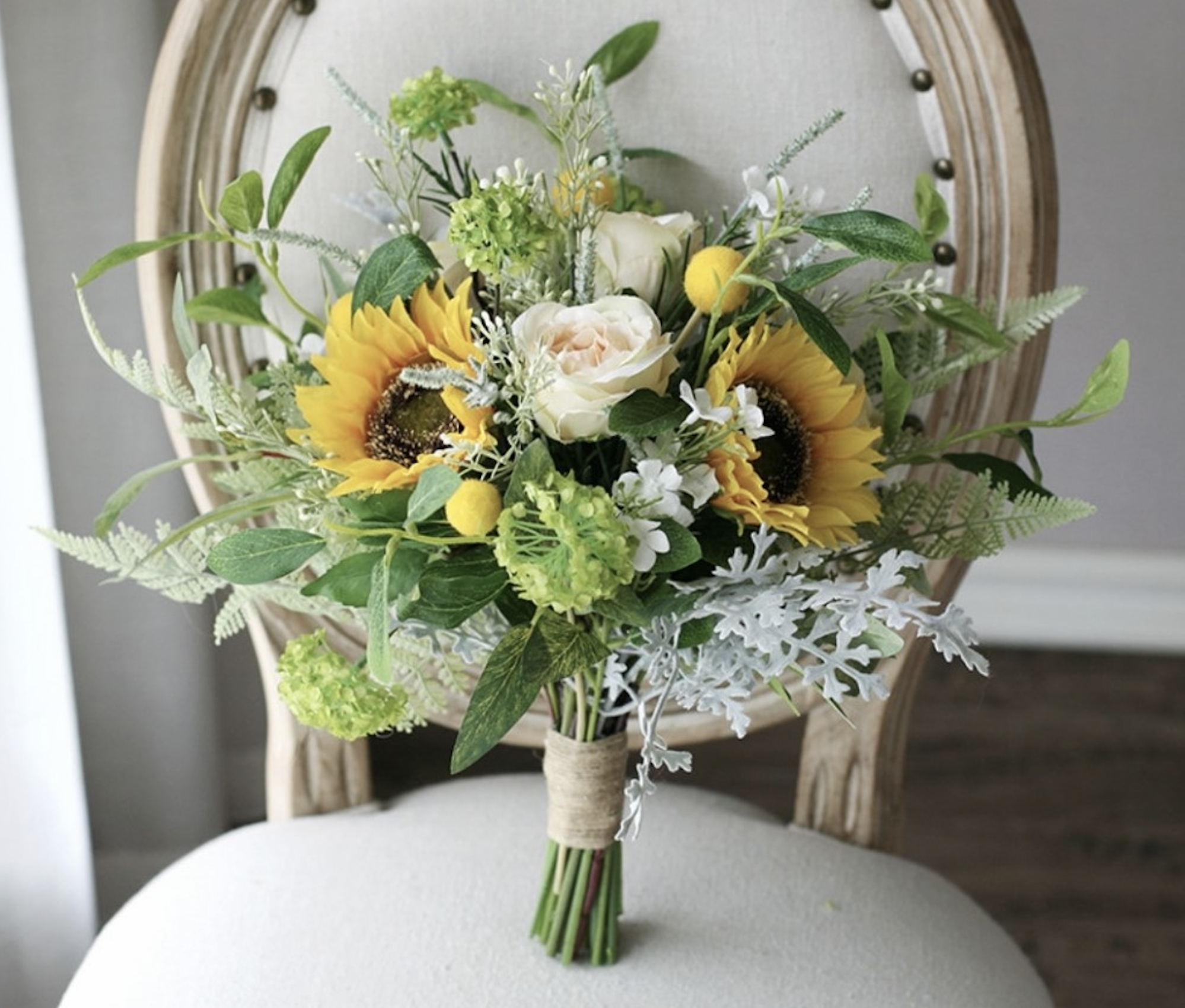 Created By The Floral Touch UK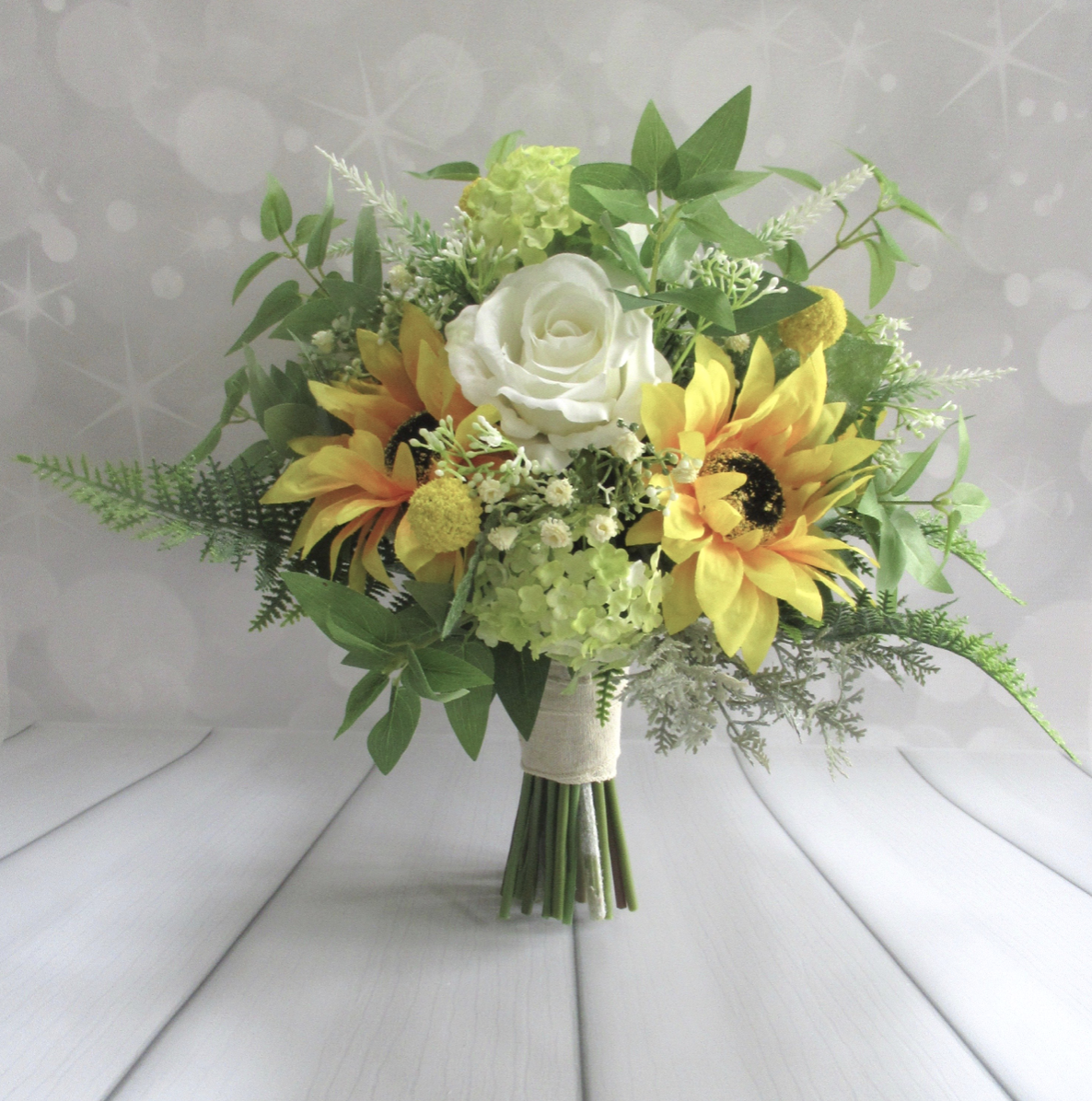 Stephanie wanted us to recreate a sunflower bouquet she had fallen in love with
Hi Joanne,
Thank you so much for your email and photo. The bouquet is absolutely beautiful. This is absolutely perfect! Thank you so very much. Kind regards Steph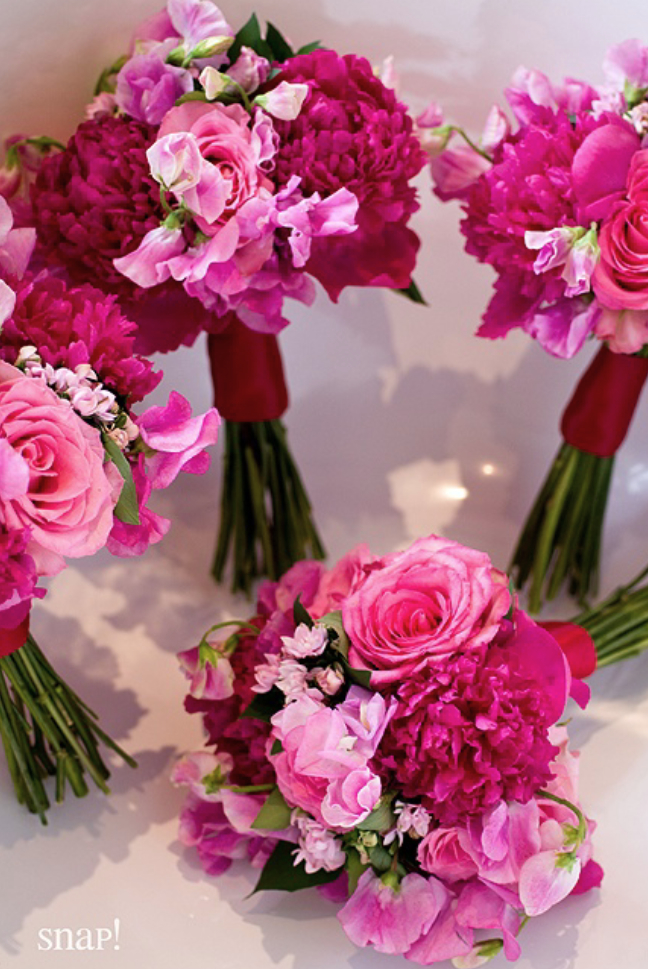 Created By The Floral Touch UK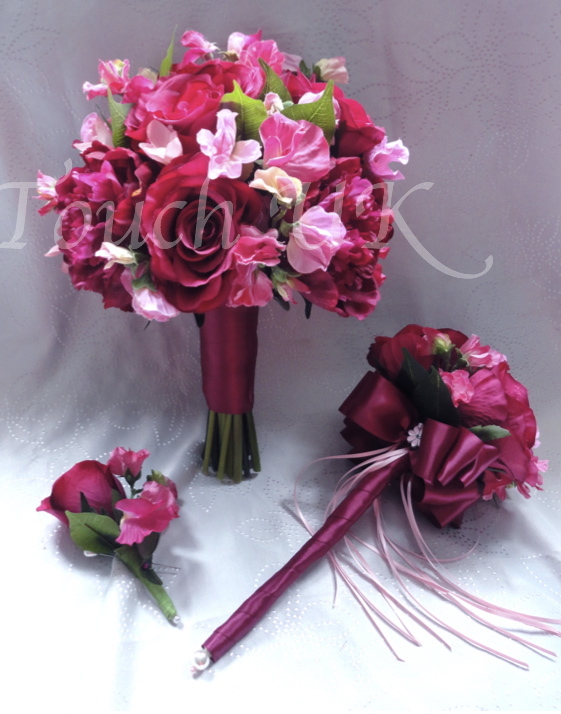 Melanie saw a photograph of a fresh flower bouquet on the internet but it was from the USA so she wanted us to recreate it for her in silk and real touch flowers - Perfect, she was so happy
Joanne from The Floral Touch UK has been amazing right from the very first email. I sent her a photo I had seen of the flowers I wanted and she matched them exactly then made a flower girl wand and buttonholes to match my bouquet. It wasn't a problem when I needed to add another buttonhole to my order even though she had already ordered everything she needed- she just put in another order at the suppliers. Joanne has sent regular emails and updates and even photos to ensure I was happy with the finished flowers before posting them out. The price is very reasonable and the quality of the flowers is amazing. I received my flowers this morning and they were even more amazing in real life! I will be recommending The Floral Touch UK to everyone I know and I can't wait for all our guests to see the flowers on the big day!
Melanie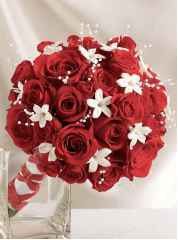 Created By The Floral Touch UK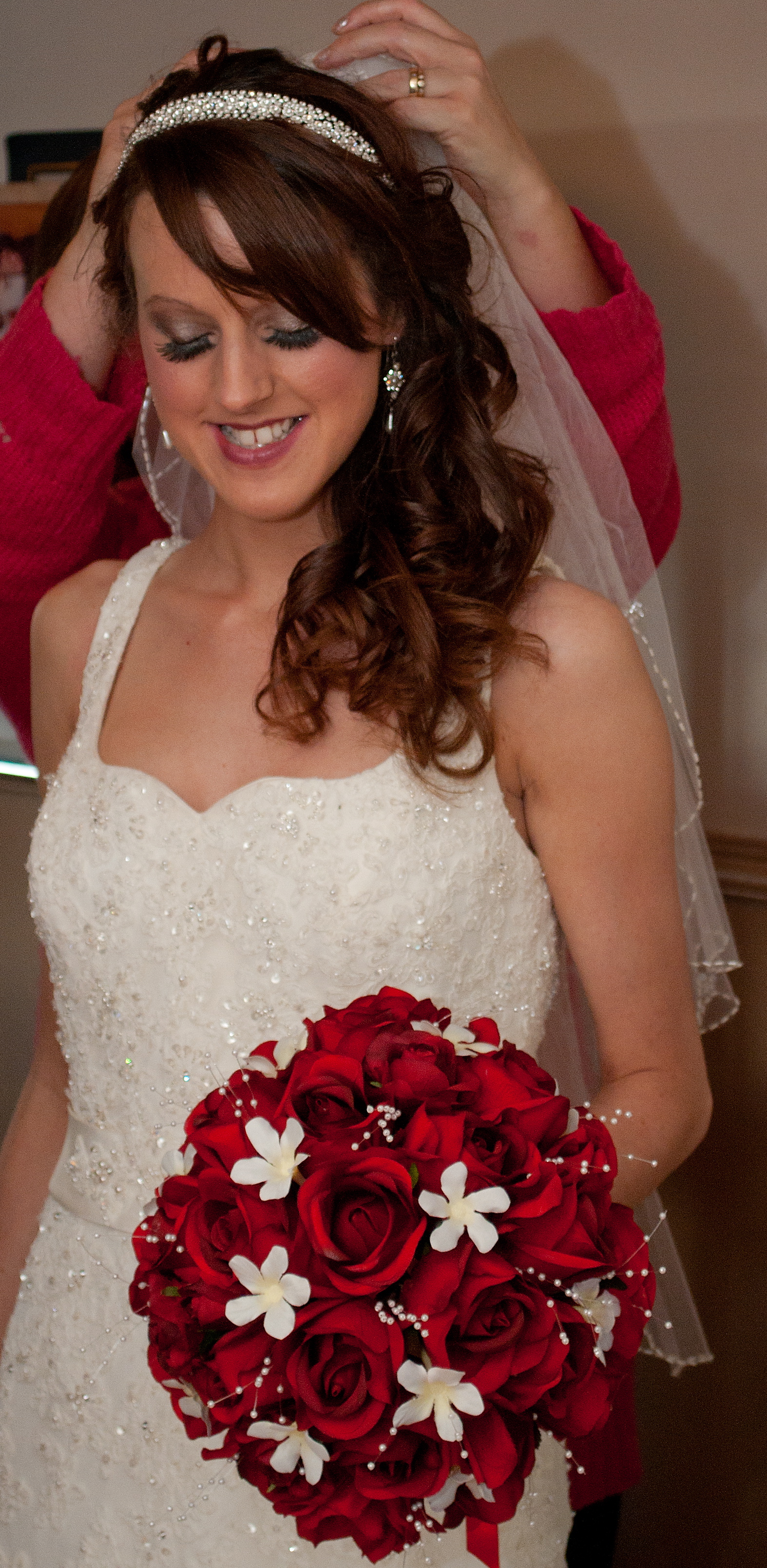 Carlie wanted us to recreate a fresh flower bouquet similar to the picture she supplied but in silk instead of fresh flowers - I am sure you will agree -absolutely gorgeous.
Hi Joanne, I hope all's well with you and business is booming :-) I just wanted to say a big thank you to you for the beautiful flowers you did for my wedding this November...your service was flawless and the flowers are better than real blooms! I just got back my wedding photographs and i'm sure you'd agree they look incredible in every picture, they really stand out! I wish you a very merry christmas and all the best for the new year! Thanks again, Carlie x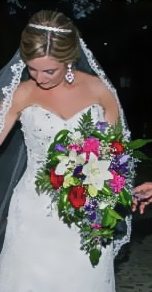 Created By The Floral Touch UK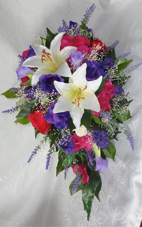 Rebecca wanted us to recreate her original fresh flower bouquet and the results were truly beautiful.
I am so, so happy with the service I received from Floral Touch UK. My wedding photos didn't turn out as hoped so a few months later my husband decided to treat me to a post-wedding photo shoot. Jo recreated my bouquet to perfection. I wish I'd had them for my wedding! Thank you for always replying quickly to my emails and for such a professional service.

Rebecca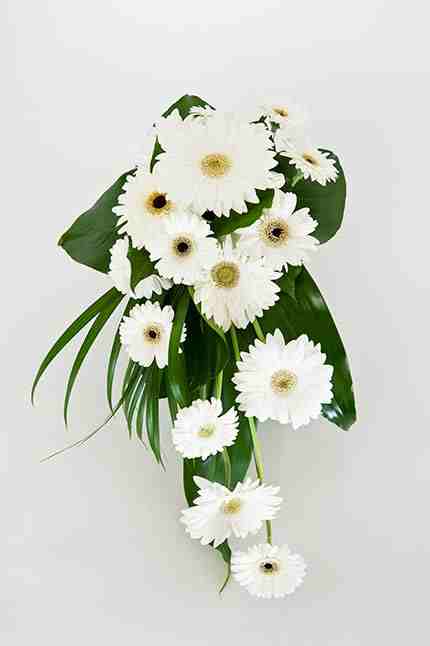 Created By The Floral Touch UK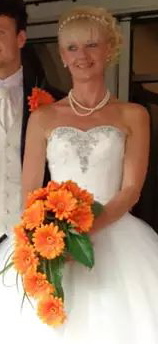 Alison saw a picture of a bouquet she fell in love with and wanted us to recreate it using silk orange Gerbera, Matching Buttonholes were also required - the results were stunning.
The flowers were a big hit everyone commented on how gorgeous they were ... The flowers are beautiful. I've left feedback on free index and facebook.
Thank you so much xx Alison
Recreated By The Floral Touch UK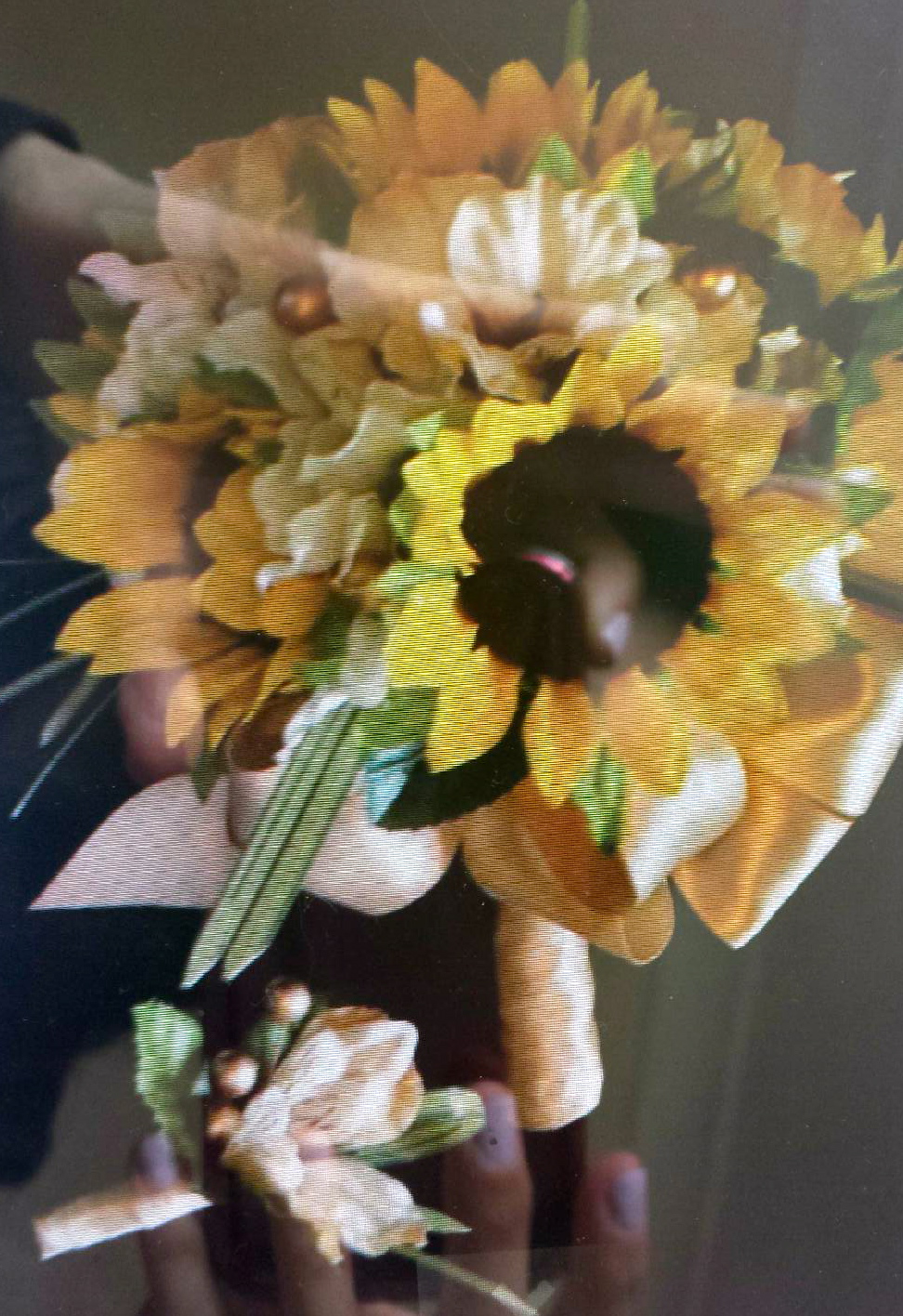 Created By The Floral Touch UK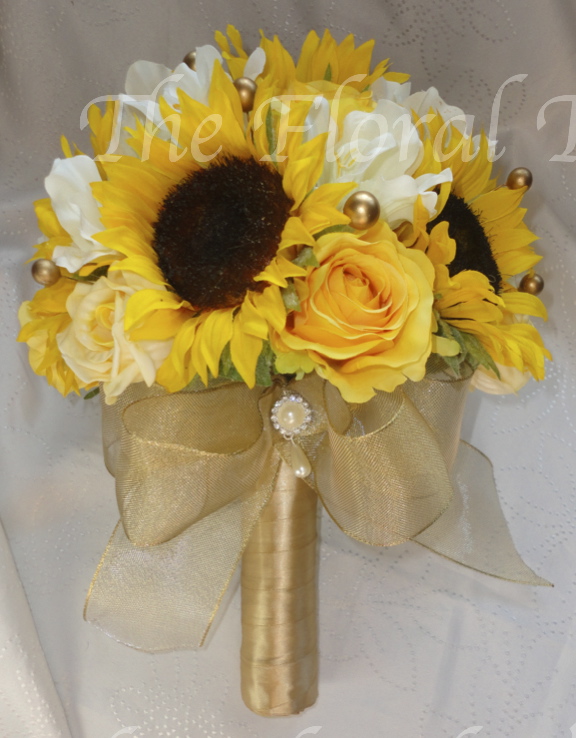 Reena wanted us to create something similar to this but wanted to include roses and gold ribbon and had only a few weeks until her wedding - We worked hard and fitted her bouquet in between our orders and the final result was a stunning lifelike bouquet of sunflowers, roses and gladioli flower heads.
I received the bouquet. Well what can I say...its beautiful. Flawless. Gorgeous. Thank you so so much for your time, efficiency and quality service. I hope life treats you kind. Many thanks so much. I will have your work as long as I live now.
Thank you, Reena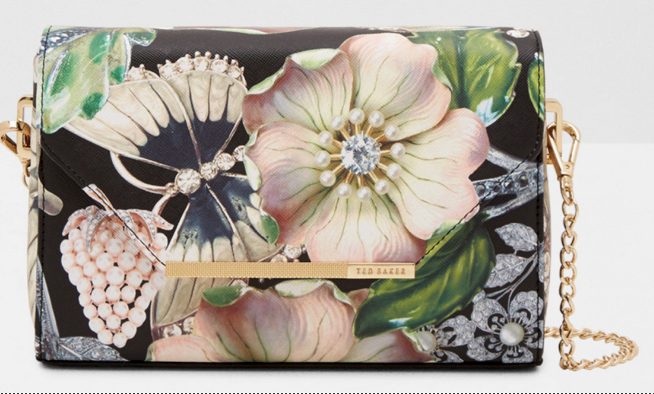 Created By The Floral Touch UK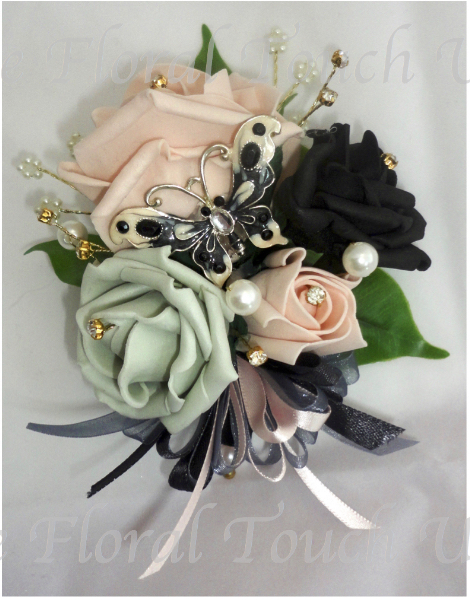 Anne wanted us to create a corsage to match her Ted Baker © handbag - her request to bring in the colours and to add diamantes and pearls to match the design on the handbag - we also had in stock a beautiful butterfly brooch that was just perfect. The end results were beautiful - a designer corsage at a very affordable price.


Registered Business 2008 - The Floral Touch UK - Certified Domain