Telephone ~ 07534259800 - Monday - Friday - 10:00am - 5:30pm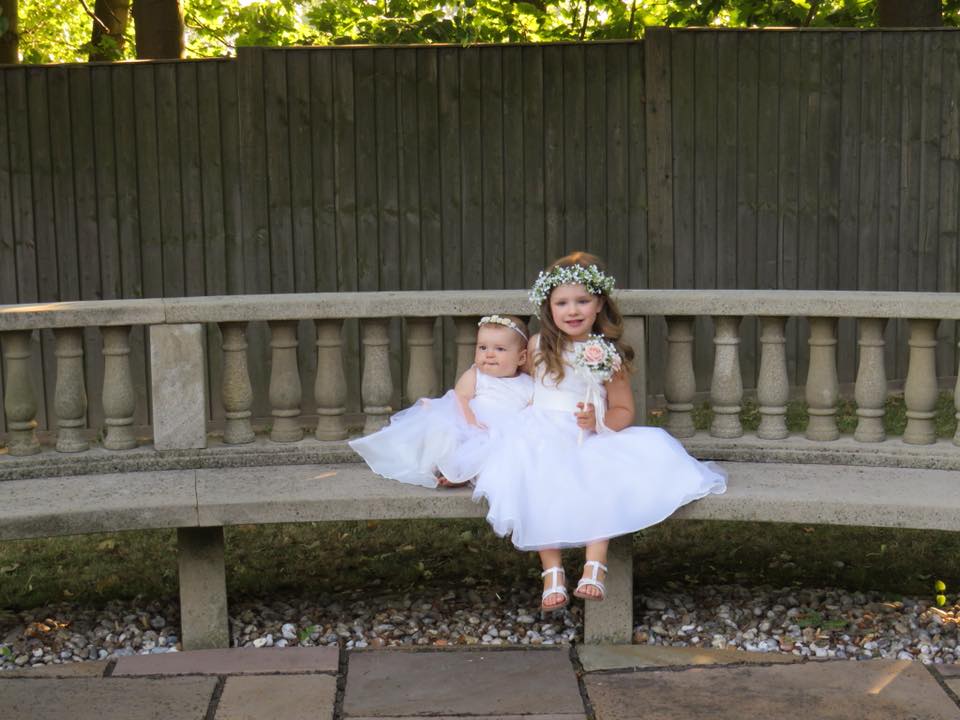 Flower Girl Posies & Baskets
Small Bouquets & Baskets for your special little bridesmaids to treasure & keep forever
Most Flower Girl bouquets measure approximately 15cm to 16cm diameter and can be custom made to coordinate and compliment the brides bouquet
Additions such as pearls, crystals, diamantes, butterflies etc. can be added to any design at an additional cost, please enquire for details & prices.
Dusky Pink & Ivory Rose Bud Flower Girl Posy
Beautiful princess posy with lots of sparkle for your little flowers girls, crystals to centres of most roses, pearls and crystal sparkle loops with organza fabric between roses and finished with satin ribbon to handle and beautiful satin & organza looped bow.
STYLE NO. POSY17 - £19.99
approximately 15cm diameter
Vintage Pink Flower GirlPosy
Beautiful flower girl posy using lifelike polyfoam roses in vintage pale dusky pink, baby pink & ivory with pearls - handle wrapped in baby pink with beautiful bow & lace detail.
STYLE NO. POSY14 - £17.99
Red & Ivory Rose Flower Girl Basket
Red & Ivory silk roses with silk freesia with real touch variegated fiscus leaf foliage - handle wrapped in satin ribbon choice of colour available with organza & satin bows to each side.
STYLE NO. BASKET04 - £19.99
wide choice of colours available
Royal Blue & Pale Ivory Flower Girl Basket
Lifelike polyfoam roses with foliage and freeze dried gyp, side bows and sparkly butterfly
STYLE NO. BASKET02 - £17.99